Health System Innovation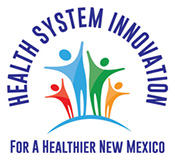 The Department of Health, in collaboration with the New Mexico Human Services Department has been awarded funding from the Centers for Medicare and Medicaid Services, State Innovation Model (SIM) Initiative to improve population health and health outcomes, guided by the vision of "A Healthier New Mexico".
Governor Martinez supports and encourages collaboration among state agencies, community-based organizations and community partners. She is confident Department of Health Cabinet Secretary Retta Ward and Human Services Department Cabinet Secretary Brent Earnest will lead New Mexico to develop an effective design for integrating and coordinating behavioral health, public health, and primary care to promote a person centered system.
New Mexico is taking a triple aim approach to health system transformation – enhancing patient experience of care, reducing health care costs, and improving population health.
---
Health System Innovation Plan Submission
The New Mexico Department of Health and the Human Services Department submitted its Health System Innovation Final Design (SHSIP) for the SIM Model Design Cooperative Agreement on April 29, 2016.
In review of the submission, the Centers for Medicare and Medicaid Services found that the State has provided the requested documentation and information in order to meet the requirements provided in the SHSIP Guidance. Please read the Health System Innovation Final Design Assessment for a summary of the State Innovation Models Team's (SIM) assessment of the New Mexico SHSIP's strengths and areas for improvement.
The two agencies will review the recommendations given and develop a plan to continue the work of health system innovation in New Mexico.
---
Important Documents
---
Recent Activity
Featured
Latest
Popular
Latest
Popular
---
Stakeholder Summits
These summits will provide an opportunity for community representatives and health system partners to develop recommendations for the New Mexico Health System Innovation Model Design. Committees will meet at this summit and potentially in the interim between summits.
Committees & Workgroups
The committees and their workgroups are listed below.
Pre-natal to Age 24
Age 25 to Age 60
Age 60 to end-of-life
No workgroups at this time.
Community Health Workers
Community Emergency Medical Systems
Telehealth/Mobile Health
Recruitment and Retention
Patient Centered Medical Home
Behavioral Health
No workgroups at this time.
Health Information Technology
All Payers Claims Database
No workgroups at this time.
2015 Meeting Schedule
All summits will be held at the DoubleTree by Hilton located at 201 Marquette Ave. NW in Albuquerque. A list of the dates and times appear below.
Wednesday, June 17 @ 9:30 AM - 4:00 PM - You must Register Now if you plan to attend this event.
Wednesday, July 15 @ 8:00 AM - 5:00 PM - You must Register Now if you plan to attend this event.
Wednesday, August 19 @ 8:30 AM - 3:00 PM - You must Register Now if you plan to attend this event.
Wednesday, September 16 @ 8:00 AM - 5:00 PM - You must Register Now if you plan to attend this event.
REGISTRATION REQUIRED: Click a date/time above to add it to your calendar. Be sure to fill out the registration for each particular summit you plan to attend.
---
New Mexico Proposal
New Mexico's State Innovation Model Design Proposal is focused on planning an extensive stakeholder engagement, bringing partners together from all facets of the health care and public health systems throughout the State to formulate ideas to achieve the objectives.
Objectives
The design will address five main objectives:
Alignment and integration of public health, behavioral health, and primary care
Reducing costs and slowing the rate of health care cost inflation
Increasing the number of New Mexicans who have health insurance
Building the healthcare workforce and supporting infrastructure
Expanding the use and integration of health information technology
Priority Health Issues
The priority health issues to be addressed include:
Obesity Prevention and Control
Diabetes Prevention and Control
Tobacco Use Prevention and Control
Other Concepts
The other concepts informing the design process include:
Patient-centered care: Patients are more engaged in decision-making about their health care, and treatment options reflect individual patient needs.
Reducing health disparities: Expansion of services to rural and underserved areas, development and use of multi-disciplinary community health teams, and increased availability and integration of behavioral health and social services.
Capacity building and community engagement: Creating collaborative and sustainable initiatives around preventive care and healthy lifestyle choices.
Patient-Centered Medical Homes (PCMH): Comprehensive care coordinated among a team of professionals to address total patient well-being-this is an evidence-based model that reduces health care costs and improves the quality of care.
Outcomes-based Payment Models: Will complement the PCMH model and current Centennial Care initiatives by focusing on payment for positive health outcomes rather than payment for services provided, which can drive up health care costs by rewarding providers for the number and complexity of the services they provide.
All-Payer Claims Database (APCD): A potential bridge between health care and population health, an APCD is a comprehensive database of medical claims (including pharmacy and dental) that provides data transparency and allows analysis of the cost, quality, and utilization of health care in the state.
Health Information Technology (HIT): Increase the development, adoption, use, and integration of HIT statewide, expand Telehealth services, and standardize data collection. One major component is a Health Information Exchange, which supports continuity of care by allowing easy transfer of information between providers. Patient access to health information is also important, as it allows patients to be more informed and actively involved in decisions about their care.
Who Will Participate?
Extensive stakeholder engagement among State agencies, local and tribal governments, health care providers, public payers such as Managed Care Organizations (MCOs), private payers, social service providers, patient advocacy groups, local organizations, business community, and community members.
Health System Innovation Steering Committee (HSIC) – coordinated by DOH and HSD Cabinet Secretaries - to oversee activity, provide input to Committees, and present the final proposed design model to the Governor.
If you are interested in participating please contact Shannon Barnes.
---
Project Funding
This project was supported by Funding Opportunity Number CMS-1G1-14-001 from the US Department of Health and Human Services (HHS), Centers for Medicare & Medicaid Services. The contents provided are solely the responsibility of the authors and do not necessarily represent the official views of HHS or any of its agencies.