NMDOH Nombra a Mark Orgeron como Director Ejecutivo en Operaciones de Atención
---
Encabezará las mejoras en las facilidades de atención de NMDOH
SANTA FE - El miércoles, el Departamento de Salud de Nuevo México (NMDOH) anunció la selección de Marc Orgeron como Director Ejecutivo en Operaciones de Atención. El Sr. Orgeron supervisará todas las facilidades de atención NMDOH, incluyendo los hogares de atención para ancianos, rehabilitación física, tratamiento para el uso de sustancias, centros residenciales de tratamiento a adolescentes, tratamiento a la salud mental, y habilitación para las discapacidades intelectuales y del desarrollo.
"NMDOH se complace en haber escogido a Mark para prestarnos sus talentos," dijo la Secretaria NDMOH Dra. Tracie Collins. "Estoy segura de que él hará una diferencia significativa en las vidas de miles de nuevomexicanos."
Con décadas de experiencia en liderazgo de operaciones, Orgeron utiliza sus destrezas estratégicas resolviendo problemas para fomentar entornos de colaboración y lograr con éxito los resultados de misión crítica. El estilo de liderazgo dinámico del Sr. Orgeron viene de su experiencia en la Oficina del Rector en la Universidad de Nuevo México (UNM) y desde su puesto anterior como Coordinador Senior de Proyectos Especiales en NMDOH.
Orgeron tiene un Bachillerato en Artes Gubernamentales de Sacramento State, y una Maestría en Ciencias, tanto en Seguridad Global y Nacional como en Administración Deportiva de UNM. Actualmente está trabajando hacia su grado de Doctorado en Educación, Liderazgo Educativo y Política en UNM.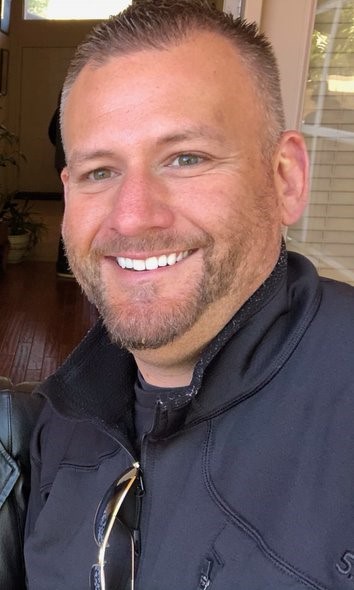 Mark Orgeron
---
Contacto con los Medios
Estaríamos encantados de proporcionar información adicional sobre esta nota de prensa. Simplemente póngase en contacto Matt Bieber al 505-470-2290 (oficina) con sus preguntas.
---
English Version
In an effort to make our news releases more accessible, we also have an English version of this article available. Please click the link below to access the translation.
NMDOH Appoints Mark Orgeron as Executive Director for Care Operations