National Public Health Accreditation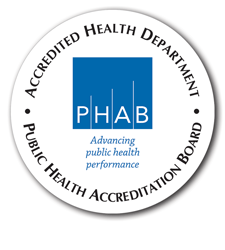 The Office of Policy and Accountability (OPA) is responsible for coordinating the Department's National Public Health Accreditation program. The goal of this program is to improve and protect the health of the public by advancing the quality and performance of public health departments. The Department's activities related to accreditation are designed to improve public health infrastructure, strengthen quality and performance improvement within all public health programs, and improve the partnerships we have throughout the state.
Public health accreditation is a national, voluntary, standards-based program supported by the Centers for Disease Control and Prevention (CDC), in partnership with the Robert Wood Johnson Foundation. Accreditation Standards are based on 12 Domains, which include the 10 Essential Public Health Services, Administration and Management, and Governance.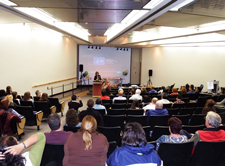 The New Mexico Department of Health was awarded five-year national accreditation status on November 10, 2015 from the Public Health Accreditation Board (PHAB). Nationally, there are now 32 accredited state health departments, 202 accredited local health departments, and 1 accredited tribal health department, with many more in progress.
The Public Health Accreditation Board (PHAB) was established to serve as the independent accrediting body. Please visit the Public Health Accreditation Board website for more information.
The Department has developed three key documents related to accreditation: a State Health Assessment (SHA), a Department Strategic Plan (SP), and a State Health Improvement Plan (SHIP). Click an image below to view the publication.
Currently, OPA is developing a sustainability plan, which will describe the Department's accreditation status and the reaccreditation process for the next five years. These Reaccreditation Guidelines were released in January 2017.