Clínica de vacunación antigripal en Socorro
---
Los residentes con alto riesgo son especialmente animados a que asistan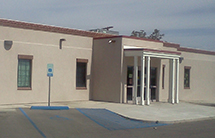 La oficina de salud pública del condado de Socorro del Departamento de Salud de Nuevo México será la anfitriona de una clínica de vacunación antigripal el Monday, December 12, 2016 @ 9:30 AM - 12:00 PM en la oficina de salud pública del condado de Socorro, 214 Neel Avenue NW en Socorro. Es gratuita para los asistentes a la clínica. Las oficinas de salud pública en todo el estado tienen vacunas disponibles para los que no tienen seguro o que de otra manera no son capaces de recibir la vacuna.
Las vacunas que queden estarán disponibles mediante cita hasta que se todas se hayan acabado. Llame al número de abajo si tiene preguntas.
Todo el mundo de seis meses de edad y mayores deben vacunarse contra la gripe cada temporada de gripe, especialmente las personas en los siguientes grupos, ya que se tienen un alto riesgo de sufrir complicaciones graves relacionadas con la gripe o porque viven con o cuidan a personas con alto riesgo de desarrollar complicaciones relacionadas con la gripe:
Niños de 6 meses a 4 años de edad
Mujeres embarazadas (cualquier trimestre)
Personas de 50 años o mayores
Personas de cualquier edad con ciertas condiciones médicas crónicas como asma, diabetes, enfermedad pulmonar o cardiaca, y las personas que están inmunocomprometidas
Personas que viven en hogares de ancianos y otros centros de atención a largo plazo
Personas que viven con o cuidan a personas con alto riesgo de complicaciones por gripe
Indios americanos y nativos de Alaska
Personas que sufren de obesidad mórbida
Personal de salud y de la primera infancia
La vacuna contra la gripe estacional protege contra los virus de la gripe que se esperan que sean los más comunes durante la temporada entrante. Para la temporada de gripe 2016-2017, la vacuna nasal contra la gripe no se recomienda y no estará disponible en Nuevo México.
La vacunación sigue siendo la mejor protección contra la gripe. Además de la vacuna, los nuevomexicanos pueden evitar la gripe o pasarla a otros lavándose las manos con frecuencia, cubriéndose la boca y la nariz al estornudar o toser y quedarse en casa cuando están enfermos.
Para obtener más información sobre la clínica gratuita de vacunación contra la gripe, llame a la oficina de salud pública del condado de Socorro al 575-835-0971.
---
Contacto con los Medios
Estaríamos encantados de proporcionar información adicional sobre esta nota de prensa. Simplemente póngase en contacto David Morgan al 575-528-5197 (oficina) o 575-649-0754 (móvil) con sus preguntas.
---
English Version
In an effort to make our news releases more accessible, we also have an English version of this article available. Please click the link below to access the translation.