Employment Opportunities
Resources
Civil Rights Training
Civil Rights Training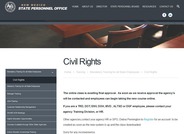 This is the mandatory civil rights training provided by the New Mexico State Personnel Office.
HIPAA Privacy for Professionals
HIPAA Privacy for Professionals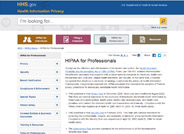 Information resource center for the health insurance portability and accountability act.
Job Opportunities
Job Opportunities
All job opportunities with the New Mexico Department of Health are made available on the State Personnel Office website. This resource link will automatically filter the job listings on their website to show only positions with our department.