Day One Video Series - It Takes a Village to Raise a Child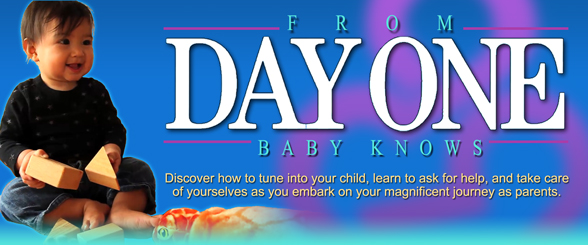 As you prepare to welcome a baby into your home, remember that you don't have to travel alone on this wonderful parenting journey. As parents, we treasure our children and their futures, but many times, we need outside support to help us provide a predictable, loving environment where our children feel safe and can develop to their full potential. Think about your "village", the people who are there to support you and who you can ask for help. It may be hard, when you are overwhelmed, sleep deprived, even depressed, to believe that there are people who very much want you to feel supported – there are! Your village may start with a family member, neighbor, friend, church member, or home visitor; it may be your doctor or a staff member in your doctor's office, or even your favorite check-out clerk at the grocery store. The important thing is to be able to talk to someone you trust; you will find that many people want to help you be the best parent you can be and give your baby a great start in life.
As your baby grows, your village will grow too. You may join a mom or dad's group, discover a stimulating program at the library, take an exercise class that keeps you healthy, and meet other new parents at the park. Remember that you are your baby's champion, but even superheroes sometimes need help. It's OK to ask!
Ladybird Johnson once said, "Where flowers bloom, so does hope". Just talking with someone we trust can be an important step in building communities where children are valued, and a nation where children can be the priority of all. How special to have a country filled with beautiful, multi-colored flowers that fill us all with joy. We are all in this together.
---
From day one the little things you do can make a big difference in a baby's life. Holding, touching, talking, playing and reading are activities that are fun and very important for your baby's development. This kind of close one on one attention helps your baby's brain and all your baby's senses to develop. The more communication you have with your baby from day one, the stronger your baby's foundation will be for learning and loving.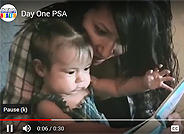 ---
---
---
---
Documents
These resources can help you track milestones in your baby's development, discover fun activities for you and your baby, make connections with programs, and help you take care of yourself, as well as connect you with the latest happenings in the world of research on babies.
---
National Resources
---
State Resources
---
Other Resources