Mammograms a Must for New Mexico Women
---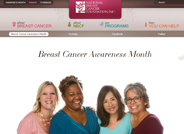 Friday, October 21st is National Mammography Day. It's a day scheduled in the month of National Breast Cancer Awareness Month where women are encouraged to make a mammography appointment – with good reason.
The New Mexico Department of Health (NMDOH) reports that breast cancer remains the most common cancer among women in the state and the second leading cause of cancer death among New Mexico women. Each year an estimated 1,300 women will be diagnosed with breast cancer in New Mexico and nearly 250 women will die. Every year, about 200,000 new cases of breast cancer are reported nationwide and more than 40,000 women die from the disease.
The number of those deaths could be reduced with early detection thanks to a mammogram, basically an X-ray picture of the breast. Doctors use a mammogram to look for early signs of breast cancer. Regular mammograms are the best tests doctors have to find breast cancer early, sometimes up to three years before it can be felt.
According the Centers for Disease Control and Prevention (CDC), breast cancer can begin in different parts of the breast. A breast is made up of three main parts: lobules, ducts, and connective tissue. The lobules are the glands that produce milk. The ducts are tubes that carry milk to the nipple. The connective tissue surrounds and holds everything together. Most breast cancers begin in the ducts or lobules.
Different people have different symptoms of breast cancer. Warning signs include:
New lump in the breast or underarm (armpit).
Thickening or swelling of part of the breast.
Irritation or dimpling of breast skin.
Redness or flaky skin in the nipple area or the breast.
Pulling in of the nipple or pain in the nipple area.
Nipple discharge other than breast milk, including blood.
Any change in the size or the shape of the breast.
Pain in any area of the breast.
Keep in mind many of those symptoms can also happen with other conditions that are not cancer – so don't panic, but make an appointment with your doctor to get those symptoms checked out.
The United States Preventive Services Task Force recommends that women who are 50 to 74 years old and are at average risk for breast cancer get a mammogram every two years. Women who are 40 to 49 years old should talk to their doctor or other health care professional about when to start and how often to get a mammogram.
Talk to your doctor about any questions you have about breast cancer. If the cost of a mammogram is an issue, call the New Mexico Breast and Cervical Cancer (BCC) Early Detection Program's bilingual, 1-833-525-1811 to find out if you may be eligible for a free mammogram, and to find a participating medical provider in your area. The medical provider will make the final determination regarding your eligibility for the Breast and Cervical Cancer Program.
---
Media Contact
We would be happy to provide additional information about this press release. Simply contact David Morgan at 575-528-5197 (Office) or 575-649-0754 (Mobile) with your questions.
---
Versión en Español
En un esfuerzo para hacer que nuestros comunicados de prensa sean más accesibles, también tenemos disponibles una versión en español. Por favor presione el enlace de abajo para acceder a la traducción.