Department of Health Urges New Mexicans to Celebrate Safely
---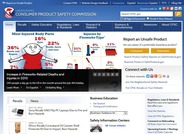 As the Independence Day holiday weekend approaches, the New Mexico Department of Health urges residents to celebrate a safe Fourth of July and to use extreme caution with fireworks.
The most recent available Department of Health data reveals an average of 28 people annually visited New Mexico emergency rooms for firework injuries. In 2014, the US Consumer Product Safety Commission (CPSC) conducted a nationwide study of fireworks injuries from June 20th through July 20th. Here's what they learned:
On average, 230 Americans went to the emergency room for fireworks-related injuries every day in the month around the July 4th holiday.
More than half of those injuries were burns.
The most injured body parts were hands and fingers (36%); heads, faces and ears (19%); as well as eyes (19%).
Firecrackers are the most common source of trouble (20%) followed by sparklers (19%) and reloadable shells (9%).
It's mostly boys and men getting hurt. Seventy-four percent of patients were male; mostly adults ages 25 to 44 and boys 5 to 9 years old.
"We encourage residents to put safety first and enjoy one of the many professional firework shows across the state," says Department of Health Secretary Designate Lynn Gallagher. "It is one of the best ways to help assure a safe holiday weekend."
Many New Mexico communities will have public fireworks displays, which are put on by specially trained pyrotechnic professionals. Check your local news media for locations in your community.
For New Mexicans who decide to purchase legal fireworks, the Department of Health and the CPSC recommend the following safety steps:
Make sure fireworks are legal in your area before buying or using them.
Never allow young children to play with or ignite fireworks.
Always have an adult supervise all fireworks activities.
Make sure you, your kids, and others watch fireworks displays from a safe distance.
Never place any part of your body directly over a fireworks device when lighting the fuse. Back up to a safe distance immediately after lighting fireworks.
Keep a garden hose or water bucket handy in case of fire or other mishap.
Never try to re-light or pick up a "dud" firework. Instead, wait 15 to 20 minutes and then soak it in a bucket of water.
Light fireworks one at a time.
For more information on fireworks safety, visit the Consumer Product Safety Commission website.
---
Media Contact
We would be happy to provide additional information about this press release. Simply contact David Morgan at 575-528-5197 (Office) or 575-649-0754 (Mobile) with your questions.
---
Versión en Español
En un esfuerzo para hacer que nuestros comunicados de prensa sean más accesibles, también tenemos disponibles una versión en español. Por favor presione el enlace de abajo para acceder a la traducción.
DOH Insta a los Habitantes de Nuevo México a Celebrar de Forma Segura