Forms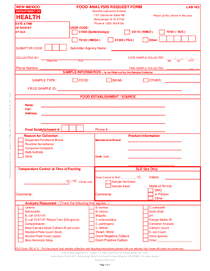 Food Analysis Request Form
Biology - Form
February 22, 2012
Use this form to request food analysis.
---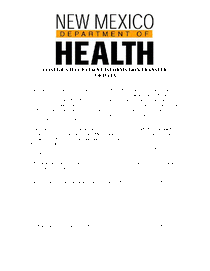 Electronic Transfer of Biology Data Release Form
Biology - Form
February 22, 2012
Use this form to request the release of confidential patient information data.
---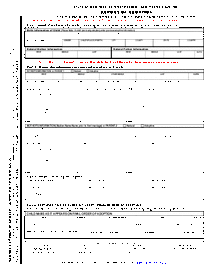 Report of Adoption
Vital Records - Form
February 17, 2012
This form is required for each adoption decreed in the state of New Mexico.
---

Fort Bayard Dietary Interview Form
Fort Bayard Medical Center - Form
January 10, 2012
This dietary interview form is required for admission to Fort Bayard Medical Center.
---

EMS Agency Certification Emergency Medical Dispatch Center Inspection Checklist
EMS Agency Certification - Form
November 8, 2011
This is a checklist for emergency medical dispatch center certification.
---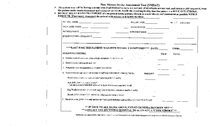 Stroke Assessment Tool
EMS Stroke/STEMI - Form
August 2, 2011
Use this form to assess a patient who may have experienced a stroke.
---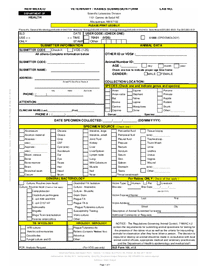 Rabies Submission Form for Veterinarians
Zoonotic Diseases - Form
June 20, 2011
Veterinarians should use this form to submit specimens to the State Laboratory Division for testing.
---

HIV/AIDS Access Recertification Form
HIV/AIDS Services, Care & Treatment - Form
May 24, 2011
Use this form to recertify for the HIV/AIDS access program.
---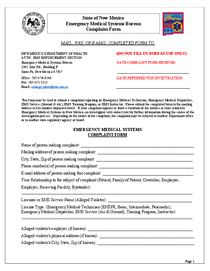 EMS Complaint Form
Emergency Medical Systems - Form
June 8, 2010
This form may be used to submit a complaint regarding an Emergency Medical Technician, Emergency Medical Dispatcher, Emergency Medical Services (Ground & Air), Emergency Medical Systems training program, or Emergency Medical Services instructor.
---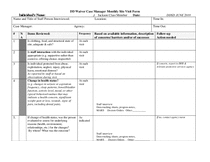 DDW Case Management: Monthly Site Visits for Children Form
Developmental Disabilities Waiver - Form
June 1, 2010
DDW Case Management: Monthly Site Visits for Children Form