Emergency Medical Services Continuing Education & Training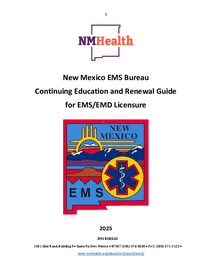 Our EMS Continuing Education & Renewal Guide is the primary reference source for any Emergency Medical Services (EMS) provider who is seeking clarification on renewal requirements and Continuing Education.
NOTE: It is extremely important to note that all of your CE approval requests must be submitted to Charles Becvarik. Thank you so much!
---
Continuing Education Application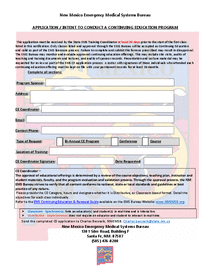 Use the EMS Continuing Education Application for requesting approval of classes.
---
Course Lists
Please see the following lists for a wide selection of learning opportunities.
EMS Systems of Care Conference (2019)
EMS Systems of Care Conference (2019) Catalog
Pre-Approved Course Lists
---
Individual Course Announcements
---
Recent Activity
Latest
Latest